The Advantages of Custom Printed Business Cards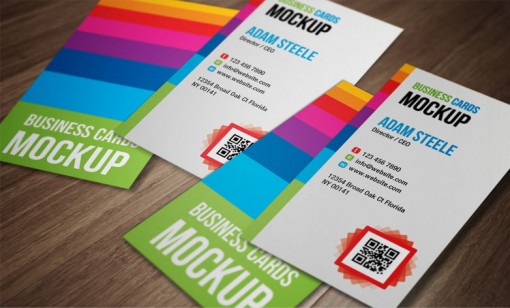 Business cards have appeared in 19th century and since that time have faithfully served people of various professions for their business promotion. Nowadays, their importance has not diminished even a bit, despite the appearance of multiple ways of business promotion online. Business card provides that feeling of a personal touch that no website can ever provide. With a flow of time business card printing has evolved and now one can order creative and custom business cards that are capable of promoting business in an interactive an engaging way.
Below are the advantages of custom printed business cards:
Form of advertisement, tested by time
Advancements in technologies contribute to the appearance of a multitude of advertising methods, from TV commercials and billboards to website banners and promotional e-mails, nevertheless if your business is concentrated on local catering and you tend to meet your clients personally, business card is the best way to keep your business in your potential client's mind. After your business meeting is over – your custom business card will be the only thing your client will have left. It will remind him of you and your business.
Increased Credibility for your business
It is not a secret that people have more trust in business, when they see a face or talk to someone from the company. Thus, custom printed business card will be a piece of physical presence of your company. Customization of your business cards allows you to not only surprise your prospects with original design, but also increase their trust, as out-of-the-box approach to your business card customization will serve as a testament to your or your company's ability to find unusual way of problems resolution, if any issues arise.
Diversity of materials
Currently, one can choose from a great variety of materials for business cards: plastic, magnetic, epoxy magnet, you name it. Unusual materials and customization will allow you to create stunningly beautiful business cards. For instance, manufacturer of metal-plastic window can order a transparent plastic business card with original window design.
Convenience of use
Due to the small size, business cards are very easy to carry in the pocket, which is why one can carry a great number of cards and provide them to the potential clients anytime an opportunity presents itself. One can also place a business card on a bulletin board or leave it with cashier in a supermarket to increase reach-ability of its business.
Conclusion:
Custom business cards are an elegant way of promoting your business. Customization allows you to find outstandingly creative and interactive solutions that are capable of attracting new clients in no time. Even if you use a website as your primary way of products' and/or services' provision, website's address can be indicated on your custom business cart, increasing the reach-ability of your business.
Comment